This year 3 groups got together
One of our group traditions is a lab retreat. Each year, together with Maria Górna's lab from Warsaw (another RNA-oriented team) we go for a few days to the countryside to talk about science, exchange our experience, discuss common issues and most of all: integrate and regenerate. This year's lab retreat was special due to joining us by a third group: Agata Starosta's team from Lublin.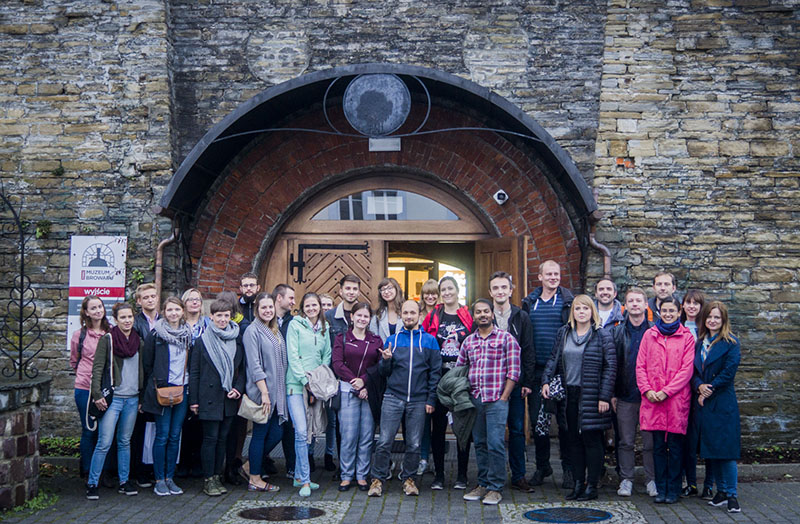 Rychwałd, near Żywiec Lake
As a destination, we have chosen picturesquely situated manor house in Rychwałd, near Żywiec city. We were welcomed by sunny weather and colorful, late-autumn nature. To get to know better we played some team-building games. We had to choose the color, season and a smurf that describes us best. Guess who was the Papa Smurf… 😊 We also tested our knowledge about other group members and learned some interesting facts about others. During evening bone-fire and board gaming as well as a trip to Żywiec Brewery we continued integration part.
The main goal is always science
But the main objective of the trip was a scientific exchange between these 3 structural biology labs. However, the idea was to create sessions related to our projects but not being a simple report from what we do. We had 5 different sessions:
the next paper session, where the speakers presented storylines of the most realistic next publications
the next grant proposal session, in which we had to describe the next scientific project we should apply for, including preliminary results, planned budget, anticipated publications, impact, timelines, potential commercial use, and risk mitigation strategies
retro journal club session: a classical literature journal club… but on papers published earlier than 1990
methods session: a summary of available methods in the labs
PI-group session
Each group member had an opportunity to present.
Thanks to this insight into past, present and hopefully future projects we were not bored with the presentations, we could appreciate novel techniques and half-century progress in our fields, but we were also inspired by the creativity and hard work of our predecessors and us as scientists.
To sum up, we spend three fruitful days with other scientists to be back enriched in knowledge, experience, and new friends
Written by Anna Biela
Photos by Elżbieta Wątor, Kinga Wróbel, Sebastian Glatt, Dominika Kądziołka