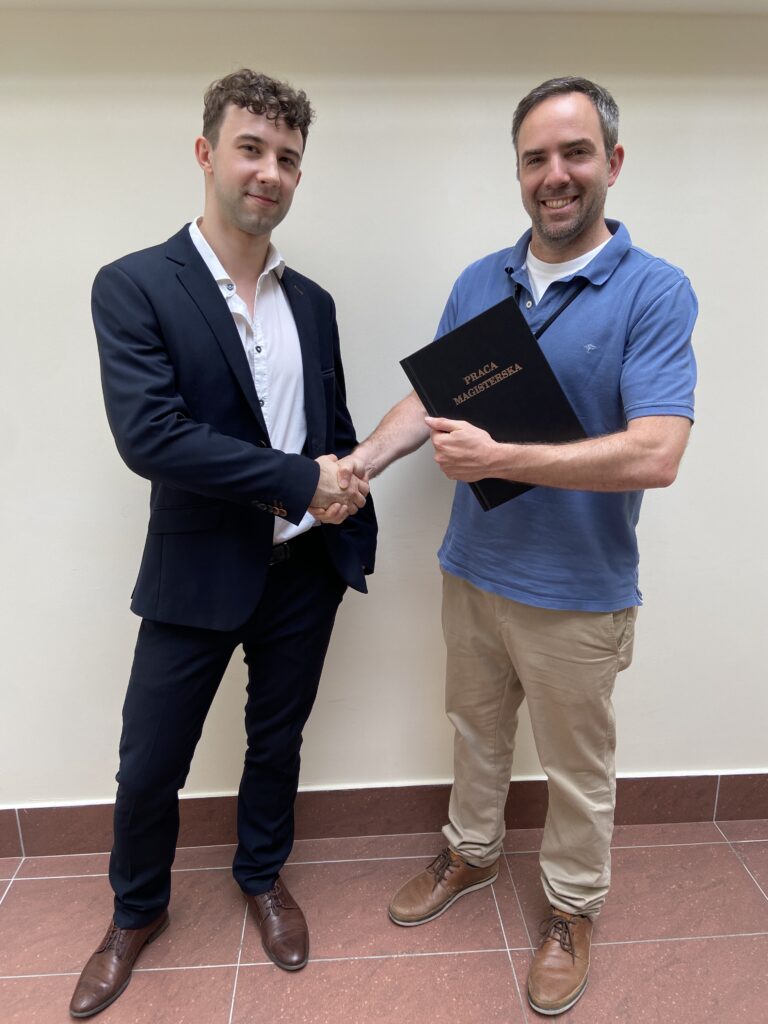 We are proud to announce the successful defence of Jakub Jeżowski's master's thesis, titled "Molecular characterization of pathogenic pseudouridine synthase 3 (pus3) variants".
Jakub Jeżowski is our very talented master student, who for the past two years has been an integral part of our research group, actively participating in several projects within the lab. He is also a co-author of the publication "Destabilization of Mutated Human PUS3 Protein Causes Intellectual Disability", which furthermore exemplifies his dedication to the field.
During his master's thesis defence, Jakub presented findings that provide crucial insights into the molecular characterization of pathogenic PUS3 variants. His detailed research contributed to improving our understanding of this protein and its implications in neurodegenerative diseases.
Jakub's exceptional performance during his defence has earned him the distinction for his master's thesis. This prestigious recognition highlights Jakub's exemplary academic achievements and his outstanding academic performance.
Jakub will soon embark on the next phase of his academic journey, as he has been accepted to pursue his PhD at EMBL Heidelberg.
Kuba, it was a great pleasure to work with you! Good luck with your upcoming PhD journey!